Farrow Walsh reach their 1000th project landmark!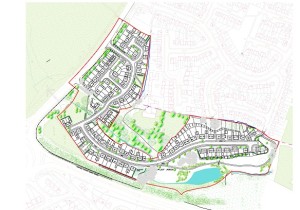 October 2015 saw Farrow Walsh Consulting commence it's 1000th project which following submission to the Highway Authority is being reviewed for technical compliance.
The project centred around unlocking the potential of 6.20 hectares of agricultural land in Hempshill, Nutthall for a 116 unit residential development.
Detailed design work undertaken by the Farrow Walsh Consulting team included 3D junction design, earthworks design and drainage design, ghost island turning lane, road signage, road markings and vehicle tracking design.
Jon Davey who led the design commented 'It is quite an achievement to reach the landmark but here at Farrow Walsh Consulting we do not stand still and we are already heading towards our next milestone'.
Farrow Walsh has many more exciting projects to come and we will be working closely with well-established clients!
For more information about our civil and structural engineering services, please contact us here.